Click on the image above to read an excellent article about my DVD series, "Scenes From the Small Press: Mainstream Raw"

This article is a great place to start if you have questions about, or are new to my work.
October 2007
NOW ON SALE!
Zoomies T-Shirts and Coffee mugs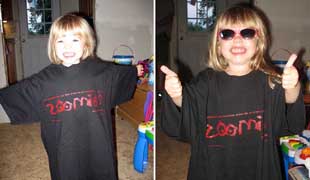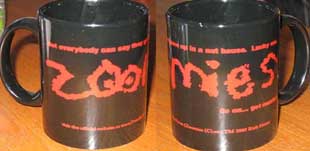 Zoomies Merchandise can be purchased via Email or any comic convention where I have a table.
(please email me for details... sizes and prices)
July 2007
Henn and Owen take on San Diego Comicon International, 2008!
James Owen, publisher of Coppervale Press & creator of STARCHILD will be on hand with Henn at San Diego this year!
These two comic book/pop culture visionaries share a booth for the FIRST TIME in a booth at the Independent Publisher Pavillion at Comicon International 2008.
Together combined, Henn and Owen have exhibited work at Comicon for over 12 years.
Henn debuted his hit, ZOOMIES and "Scenes from the Small Press: Colleen Doran" at Comicon 2004.
CONVENTIONS
Meet me at this year's SAN DIEGO COMICON INTERNATIONAL from July 23-27--I will be at booth #1907 in INDY PUB PAVILLION with an exclusive Comicon 2008 giveaway!
Get your FREE limited edition TIMESPELL BEER with the purchase of the TIMESPELL GIFT PACK!
Also exhibiting at the Baltimore Comicon in September!

Rich Henn & James Owen will be together at San Diego from July 23-27, 2008 booth #1907
SPECIAL LINKS
---
Arrow Communications
Wed design and web management
DigitalWebbing
The latest news from the comics industry