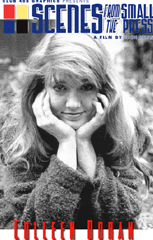 Scenes From The Small Press: Colleen Doran
A documentary by Rich Henn, the 2nd in a series of films on the comic book industry.
Edited by Mike Williams, post-production editor on AMERICAN SPLENDOR

AVAILABLE NOW!




---
Mainstream Raw DVD
By Club 408 Graphics
and Rich Henn
2-Hour DVD
$24.95 LIMITED TIME SALE Price

Description: In March 2001, Rich Henn began a journey through film to document some of the best creative forces in independent and self-publishing, and their works from cradle to grave. Over the next several months, some of the finest interviews and one-of-a-kind moments have been captured on film -- from Frank Miller to Dave Sim, from Colleen Doran to Carla Speed McNeil, from Joe Quesada to Terry Moore, from Dave Gibbons to Matt Wagner -- and many more. Over two hours of raw, uncut and uncensored video that takes a look at what really goes on behind the scenes in the world of comics!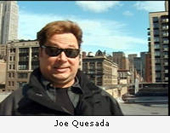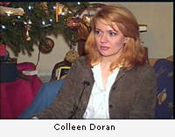 Watch Frank Miller tear into the industry in what is now his infamous keynote address at the 2001 Harvey Awards.
Hear Dave Sim discuss the pros and cons of self-publishing.
Endure what is quite possibly the most powerful and emotional interview given by A Distant Soil creator Colleen Doran.
See Joe Quesada tell about the origins of Marvel Knights from the roof of Marvel Comics.
Thrill to Matt Wagner talk about the horrors of having a personal stalker.
See Evan Dorkin and Dean Haspiel discuss the pros and cons of doing conventions.
All this plus the original fifteen-minute preview of the film Scenes From The Small Press: The Road to SPX that was shown at several comic conventions over the past year. Cover art by Carla Speed McNeil.
Genres: Documentary, interview

Future plans: Additional DVD volumes are planned in the future, featuring even more behind-the-scenes footage.
CONVENTIONS
Meet me at next year's comiccom. I will have a table set up with plenty of free comics to give away. (by free I mean it's yours to have for a small fee of $1.95 per issue.)
Come dressed as your favorate Zoomie character and I'll autograph your comic.
October 12-14 2006, SPX (Small Press Expo)

Rich Henn and Rich Koslowski (Geeksville, The King, 3 Fingers, Family Guy) get together again to exhibit at the 11th annual SPX in Bethesda, MD (http://www.spxpo.com)
SPECIAL LINKS
---
Arrow Communications
Wed design and web management
DigitalWebbing
The latest news from the comics industry